Artificial Grass Supplier in Macclesfield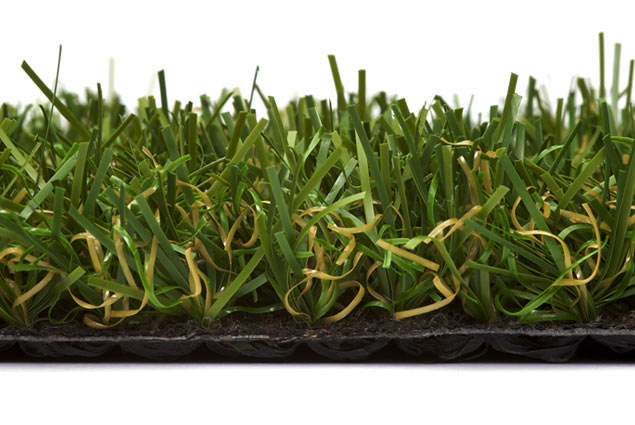 Artificial grass is a great alternative to natural grass. But what is the history of the creation and implementation of Artificial Grass?
This article will outline the history and key features of artificial grass as well as go into detail about the range of artificial grass that we offer to our customers. Here at our Macclesfield Bowland Stone Centre, we offer artificial grass by the square meter but remember to order it with us prior to requirement. If you are interested in finding out about Artificial Grass in Bristol then we have an article for you to read!
What is Artificial Grass? A Brief History of Artificial Grass
Artificial grass is a surface of synthetic fibres which mimic the aesthetic and feel of natural grass. It has a range of landscaping applications which serve to eliminate certain issues that common grass sometimes experiences such as pests thriving within it or muddy damaged areas.The most common name for this artificial grass or turf is usually coined AstroTurf and this is used in sports applications. The artificial grass used in landscaping utilises the synthetic fibre whilst moving away from the recycled rubber which makes it a great product to use instead of regular grass in certain areas of your garden. The fact that recycled rubber is not utilised in these landscaping products also make them a safe and environmentally friendly alternative. Artificial grass was first installed in 1964 in the States and has been used all over the world ever since.
Artificial Grass in Landscaping
Since the 1990s, artificial grass has been moved from its sporting origins and is now utilised in many landscaping projects. Carpet grass as it is coined moved away from the traditional origins of artificial turf to produce a wonderful product which looks lovely in many garden designs. There are a range of advantages to using artificial grass in certain areas as apposed to using regular natural grass. Artificial grass does not need to be mowed, weeded or watered for example which makes maintenance of a show garden easy and effective. There are always natural areas of your garden which will require a lot of attention and grass can take a very long time to maintain. The utilisation of artificial grass eliminates this. There is also no grass pollen emitted from artificial grass, grass pollen is particularly potent to hay fever sufferers and the removal of this can help to elevate people with heavy allergies. Artificial grass is also child and pet friendly, meaning that anybody can enjoy the addition of this new material. Fertilisation of artificial grass is not required and this reduces the use of chemicals around your garden area. This grass will also retain its colour which means that it will not go brown or fade in the sun. Due to the fact that the artificial grass will drain as well as not need the sun for photosynthesis, this artificial grass has the look and feel of natural grass without all of the upkeep!
Choosing the Perfect Artificial Grass for your Garden Lawn in Macclesfield
Here at Bowland Stone we offer six styles of artificial grass and one play lawn turf. This demonstrates the customisation and variation of our products. Our artificial grass ranges from classic artificial grass, which mimics the colour of natural grass exactly to other designs such as our Richmond artificial grass which has a dark and rich colour. Our ultra and supreme artificial grass has a luscious appeal to it and our windsor artificial grass is thick and long to add depth and design to any landscaping design. Our range of artificial grass is extensive and we would love you to enjoy the features and benefits that artificial grass has to offer. If you are interested in seeing some of our artificial grass then do come and visit us today! Remember, if you are interested in ordering some of our artificial grass be sure to order it with us prior to requirement by calling: 0162 557 4634