Stone Supplies in Bristol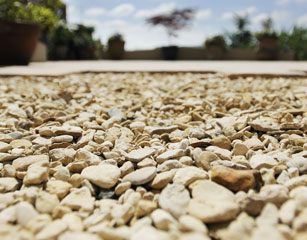 Highest Quality Stone Supplies in Bristol
When carrying out any landscaping or garden project, it is extremely important to use a diversity of stone products. This will ensure that you can carry out the design that you need to carry out as well as ensure that your landscaping design has depth and a number of variants in terms of design aesthetic. This article will discuss the landscaping situations in which you may require a variety of stone supplies as well as the steps that you can take to get the products that you need. If you are looking for stone supplies in Bristol then visit Bowland Stone today or give us a call on: 0117 955 7530.
When May You Require Garden Stone Supplies
There are many landscaping project which can benefit from a variety of garden stone supplies and this is why having access to a variety of stone supplies are is very important. As stone is a natural product, it is usually used in many garden designs due to the fact that it brings and keeps to the natural aesthetic of your garden. This means that you can bring out the wonders of nature as well as adding a whole variety of colours and variations to your garden. You may require stone supplies when you are looking to fill out or add diversity to your garden and this is the perfect landscaping product to carry out these changes with. The other situation in which you may require stone supplies is where you need help with creating a design. There are a whole range of stone supplies that can begin your design by creating focal points in your garden and these are easy to create. Using large stones or flagstones to create the centre piece for your design is a great beginning to your project and after installing these features, you can plan your entire design around them.
What Can You Do If You Require Stone Supplies
Now that you require stone supplies there are several ways in which we can provide them to you. One of the most clear ways to purchase and select stone supplies is to come down and visit us. Coming down to physically purchase the stone supplies you require not only allows you to collect the stone supplies you need, it also allows you to see our stone supplies in person and you can visualise how these landscaping products will appear in your garden. There is also a delivery service available in and around Bristol for a small charge on one of our crane or tipper vehicles. This service will allow you to have the stone supplies you require delivered to your door, which can massively help your garden or landscaping project if you require more supplies transported to you.
Come Down To Cole Road And Visit Us Today!
We are always averrable to help if you require high quality stone supplies for your garden. Using our diverse range of stone supplies, you can be sure that you will be able to carry out the garden design that you require as well as be able to seek help about measurements, dimensions and how best to utilise our products. Our staff are also trained with the Bowland Stone patio generator which makes patio measurement calculations (which is is a calculation that has numerous factors) possible. If you are interested in finding out more about our delivery service, require a delivery outside of the Bristol area or if you are looking to purchase high quality stone supplies in Bristol, come down and visit us today or call: 0117 955 7530.