Rockery Stones in Bristol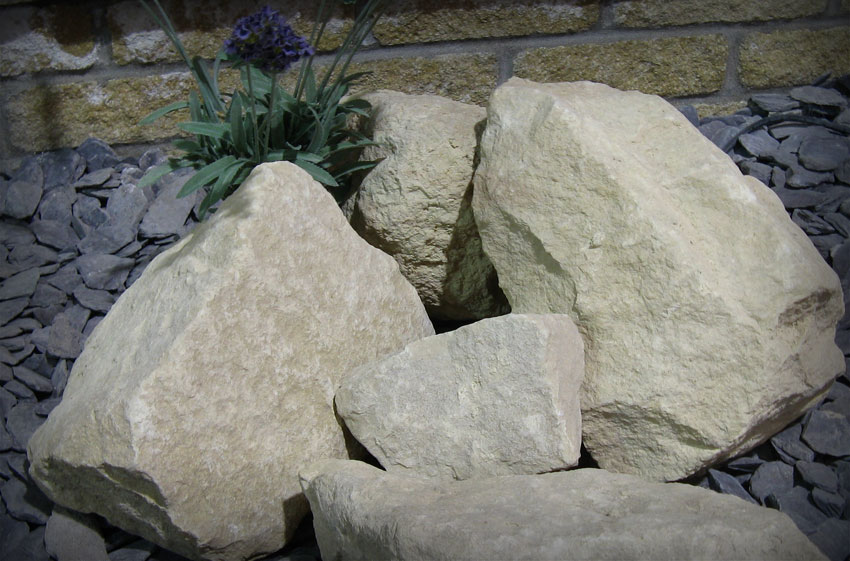 Suppliers of Rockery Stones in Bristol
Rockery stones can be used across all areas of the garden and go perfectly well with walling and greenery as well as creating individual garden features. Rockery stones and boulders are the perfect solution for creating attractive aspects within your landscaping designs and are therefore a very important landscaping product. This is why here at Bowland Stone based in Bristol, we offer a wide variety of rockery stones to help you to enhance your garden. We will discuss the various products that we have available as well as the many possible uses that you can find for your new rockery stones. If you are looking for suppliers of rockery stones in Bristol then be sure to visit us today or call: 0117 955 7530.
Discover Our Range of Rockery Stones
We have an intricate range of rockery stones available so that you can use them across a wide range of designs and other landscaping products. Green slate and plum slate can be used as focal points around flower arrangement and shrubberies. This results in a natural and refined look to your garden as well as bringing clarity to many garden designs. As rockery stones are often used with walling, the rustic appearance of our rustic slate compliments traditional walling exceptionally well and excels in these sorts of arrangements. Our Yorkstone rockery stone is a fitting natural feature which reflects the beauty of nature. Red rockery stones compliment chippings and other similarly coloured stones due to blending. These rocks can also be placed in specific areas around your garden to draw focus or used to adorn the perimeter of green spaces. Grey limestone rockery offers a darker aesthetic which is perfectly suited for darker areas of the garden. Combining dark and vibrant colours can also create contrasting designs which adds to the depth of your landscaping.
Benefits of Implementing Rockery Stone
Apart from the landscaping benefits available, there are other practical benefits involved in creating rockery areas or adding rockery stones into your garden. Rockery stones can also be used to support other areas of the garden such as stairs and elevated areas. Choosing where to position your rockery stones is important as they will bring clear focal points in your garden. Careful positioning and placement of these stones can serve to shape the design that you require and this will result in a clear and concise landscaping design. The practical advantages of this are that this positioning will help to plan out the rest of your required design as well as easily create clear focal points. In combination with other landscaping features such as patios and walling, you can use rockery stones to enhance and exaggerate the desired aesthetic that you are trying to achieve within your design.
Visit Bowland Stone in Bristol Today To See Our Range
Physically being able to see our range of rockery stones will further help in understanding how they can be used within your designs and how they can benefit in your design goals. In being able to see the aesthetics of each stone; you can begin to decide on which rockery stones are best suited for you and where they will be best to be implemented. These stones are a great tool either individually as a focal area or in use with other landscaping features to improve or finalise designs. if you are looking for rockery stones in Bristol then be sure to visit us today or give us a call to find out more on: 0117 955 7530.