Paving in Bristol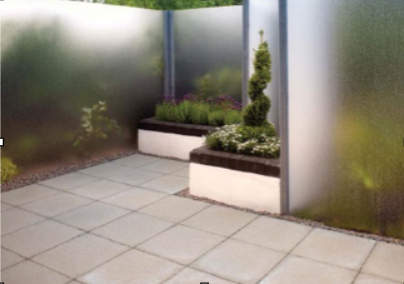 High Quality Paving in Bristol
When considering purchasing paving for your garden, you may have a number of questions regarding the choice of paving that you are considering or the aesthetic of these specific paving slabs. These concerns may deter you from implementing your ideal patio as these considerations can often cause confusion. Everybody who wants to recreate or design their garden area should be able to do this with ease and this is why we are here to help you achieve this. This article will discuss the points of consideration that may be confusing you when considering installing paving in your garden as well as the ways that you can overcome these issues. If you require further information or if you yourself are looking to implement paving in Bristol then do not hesitate to visit Bowland Stone today or give us a call on: 0117 955 7530.
Concerns When Considering Your Ideal Paving Design
You may have several concerns when considering a new paving design for your garden. As there are so many paving products to choose from, you may initially be spoiled for choice on which paving design best suits your garden. There are a wide number of different aesthetics that you can implement in your garden such as natural, rustic and traditional designs. You may have an idea as to what design you wish to carry out in your garden but this also may not be the case. If you garden has many natural features in it such as rockeries or stones then a natural paving design would compliment your garden well. However, there are other designs that can also go exceptionally well with this type of garden. This is why our expert team are available to help, offering advice and advising you on which landscaping products are best suited to compliment your garden design. This will not only ensure that you can solve any confusion, it also means that you will be able to know that you have guidance that you can trust.
Choosing Paving That Suits Your Garden
There is no right or wrong when choosing which paving you are deciding to implement within your garden but there are definitely some paving products that may compliment your garden perfectly. Finding these products is one of the art of landscaping and this is why we have a wide range of paving for you to choose from. This not only allows you to see a wide range of products, it also allows you to visualise how these paving slabs will appear in combination with other features within your garden. This can massively help if you are unsure as to how you want your new garden to look. This is advantageous in a variety of landscaping situations and can truly help you gain clarity and help you make the final decision on which paving you may require.
Contact Bowland Stone for Paving in Bristol
At Bowland Stone, we are here to assist you and will endeavour to ensure that you can achieve your ideal garden design. This extends to our extensive range of paving products as these products come in a variety of shapes, sizes, colours and aesthetic. It is a wonderful thing to be able to visualise the products that you are considering and aspects such as our Bowland Stone Patio generator can also aid in helping you design your patio area. If you are interested in finding out more about how you can implement paving into your garden or if you are looking to implement paving in Bristol then be sure to visit us today or give us a call on: 0117 955 7530.