Garden Pavers in Macclesfield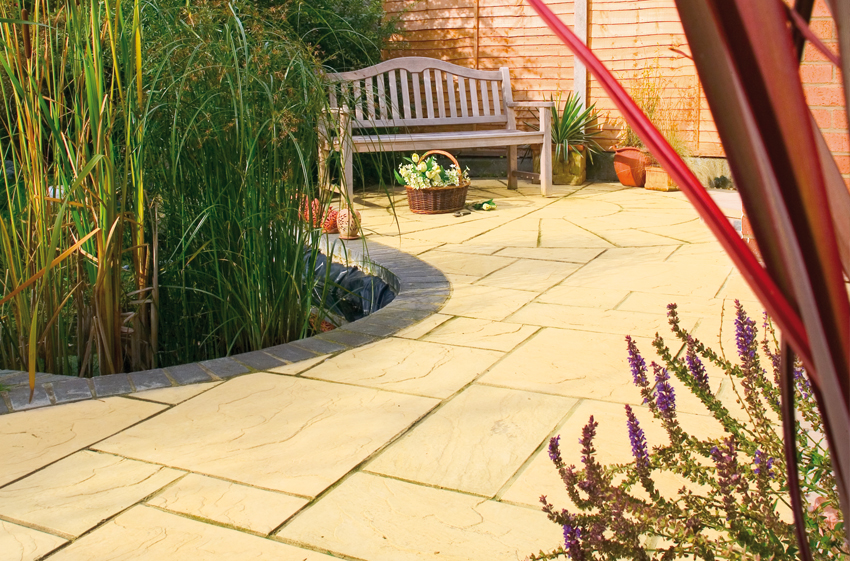 Garden pavers in Macclesfield Showcased by Bowland Stone
Garden pavers are a key focal point in many garden designs. The extensive range of garden pavers that we have to offer you here at Bowland Stone is unique in the customisation and individuality that it can bring to your garden design. This article will highlight a selection of our garden pavers, outlying their key features and advantages that they can bring to the table in regards to your garden design. We are very exited to show our range to you and to tell you about our extensive ranges of pavers in Macclesfield. If you are interested in finding out more about our garden pavers in Macclesfield then do not hesitate to contact Bowland Stone today or call: 0162 557 4634.
Bowland Stone's Garden Pavers Range
Here at Bowland Stone, our extensive range of pavers offer sleek and unique designs for your garden. The clear linear aesthetic of garden pavers serve to enhance many garden designs as well as allowing you to create beautiful focal points in your garden. Our Windsor paving for example (as featured in the article image) is smooth-edged with a lightly textured surface. This emphasises the nature of classic Yorkshire stone and goes hand in hand with water features within your garden area. Investigating our products in depth further demonstrates the customisation and diversity of our paver range. Designs such as our Chapter, Cathedral and Chesia range include distinctive textures which bring clarity and a sleek aesthetic to any garden design. Our Chesia range even includes rich diverse colours such as Welsh Slate, Firestone & Limestone. This customisation is vital in ensuring that you can enjoy the advantages that pavers can provide whilst achieving your dream garden design. But what are the advantages of using garden pavers in your garden and how can this further enhance your garden design?
The Advantages of Using Garden Pavers
There are undoubtably many advantages to using garden pavers in terms of aesthetic but there are also a wide range of practical applications that make this product a wonderful addition to your garden. Pavers absorb the heat of the sun in the summer which makes them ideal for the summer season. Our designs such as our Umbria range reflect a traditional aesthetic but are also durable, light and easy to handle. The ease of cleaning this type of paving also makes them a perfect addition to areas away from the garden such as your kitchen area. Umbria demonstrates the practicality that is also offered within our pavers due to the fact that these can be used in areas that may require the paving to be cleaned. The advantages of our pavers are extensive and this in combined with the customisation offered by our pavers will ensure that you can achieve a practical and beautiful garden design.
Garden Pavers, Driveway Pavers in Macclesfield
Garden pavers are an intricate addition to many garden designs and our driveway pavers are also practical and aesthetically pleasing in this regard. There are a wide range of applications and uses of our garden pavers which are not just limited to your garden! If you are interested in finding out about our garden pavers in Bristol then this article can guide you for pavers within the Bristol locality! The possibilities are endless and this is why our products are designed specifically so that you can achieve the garden design of your dreams! If you are interested in finding out more about garden pavers in Macclesfield then do not hesitate to visit Bowland Stone today or call: 0162 557 4634