Patio Slabs Supplies Macclesfield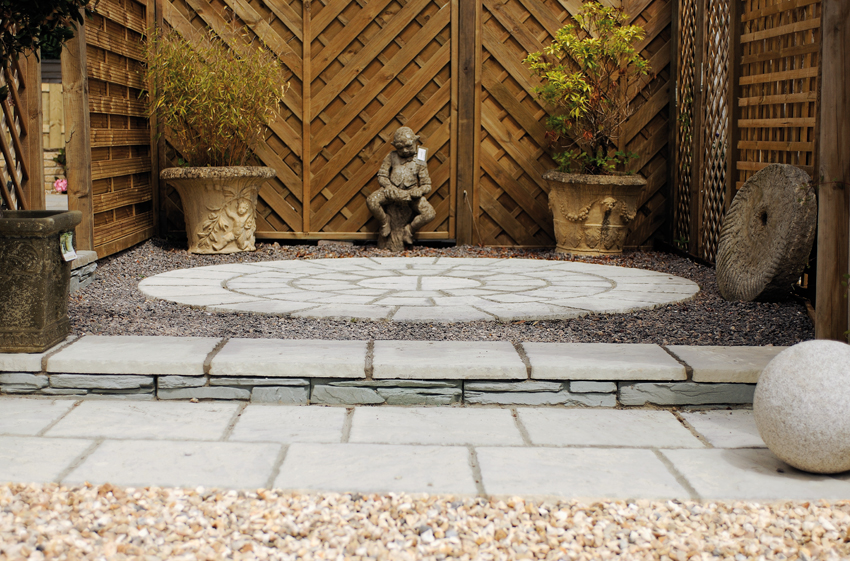 Patio Slabs Supplies in Macclesfield
There are a wide range of benefits regarding using patio slabs in your garden and they go exceptionally well with your current garden as well as any new designs that you may be considering. This is also due to the fact that patio slabs have a range of practical as well as physical advantages that directly benefit your garden. The integration of our wide range of patio slabs can also directly influence your landscaping designs and ensure that you can create a wonderful patio area in your garden to enjoy. In this article, we will discuss the practical and physical advantages of using patio slabs in your garden, as well as discuss the various materials of the patio slabs in our range as well as also discuss how you can use our patio pacs. If you are interested in finding out more about how you can use patio slabs in your garden or if you yourself are looking for patio slabs supplies in Macclesfield then be sure to visit Bowland Stone today or give us a call on: 0162 557 4634.
Practical and Physical Advantages
The practical advantages of using patio slabs in your garden is that you can create an intricate landscaping aesthetic at very reasonable prices. Patio areas are clear focal points in your garden and can make creating further designs much more natural. This means that you can create the clear foundations for your garden landscaping design and then continue your design from there. Physical advantages include ease of cleaning as you can cover grass areas and replace them with your patio area. These areas are much more convenient to maintain in comparison to grassy areas and can potentially remove grassy areas entirely if required. Although many enjoy the lawn in their garden, grass does take a large amount of time to maintain and in certain landscaping projects, it is often removed. Patios also allow areas to walk in within the summer but can still be enjoyed in the winter seasons as they are easy to grit and can guide you when walking at night.
Patio Slabs Materials
Concrete in paving slabs and patio slabs is a great material to use due to the fact that it does not crack easily and is still of comparable strength to natural stone. Concrete can be maintained easily and can also be coloured to a number of different designs and aesthetics. This results in a very diverse landscaping material that is very beneficial when used in paving slabs. Natural stone is another sought-after landscaping material as it brings a natural aesthetic that is key to many garden designs. Indian sandstone is perhaps one of the best types of natural stone to use as an example. This highly desirable and fashionable material is extremely smooth and well finished and emphasises its authenticity within your garden area.
Visit Us to See Our Range of Patio Slabs in Macclesfield!
We have a wide range of patio slabs on offer here at our Bowland Stone branch in Macclesfield. Our patio pacs are perfectly suited to many garden landscaping designs as they can be implemented and are already created without the need for assembly. This means that they can be added straight into your design and can be used to create a focal centrepiece that you can work with. There are many possibilities when implementing the paving slabs that we have on offer and if you are interested in finding out more about how you can benefit from using patio slabs then we are here to advise and assist you! If you are looking for patio slab supplies in Macclesfield then visit Bowland Stone today or give us a call on: 0162 557 4634.