Garden Fencing & Fencing Panels in Macclesfield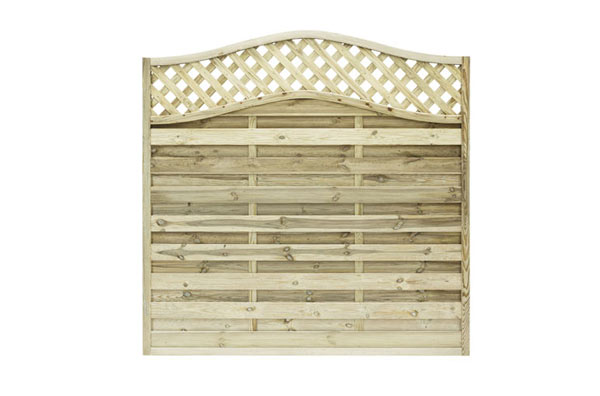 The Applications of Garden Fencing & Fencing Panels in Macclesfield by Bowland Stone
Fencing, garden fencing and fence panels serve to enhance your garden area by creating clear designated areas within your garden design as well as security applications and areas for plants to creep onto. Here at Bowland Stone we offer a range of fencing panels and garden panels as well as garden trellis to ensure that you can create the garden design that you require with all of the uses and applications that are offered by installing fencing panels within your garden. If you are interested in finding out more about our garden panels and trellises or if you are interested in finding out more about how garden fencing transforms and affects your garden area then do not hesitate to contact Bowland Stone today or call: 0162 557 4634
Uses of Garden Fencing in Garden Design
The obvious use of garden fencing within your garden is to create designated areas within your garden. This usually takes the form of the perimeter of your garden but can also take the form of grotto like areas within areas of your garden space. This particular use of garden fencing allows clear areas to be designated within your design as well as enhancing other garden features such as plants or ponds. The other added bonus that one receives from installing garden fencing comes in the form of security. Garden fences are hard to scale and also provide a blocking of vision into your garden area. This ensures that people will not be able to look into your garden when you are in or out and also deters individuals from trying to access your garden. A trellis also encourages plants to climb up the wall of your garden fence. This can add a natural aesthetic to your fencing panels but also serves as a practical method of removing weeds as these will climb up the wall of your garden fencing allowing easy removal of these plants.
Bowland Stone Garden Fencing Range
Here at Bowland Stone in Macclesfield, our fencing range reflects these advantages to ensure that you can receive the full benefits from installing garden fencing within your garden. Our lap panels are a product that emphasises on the advantage of security. Installing these wonderfully dark panels into your garden will increase the natural aesthetic of your garden whilst also blocking unwanted vision into your garden and preventing intruders. These types of panels are also ideal for gardens that contain livestock due to the fact that they will deter foxes from trying to enter your garden. Our heavy duty square trellis is ideal for climbing plants and creating focal points within your garden. This type of fencing panel is thick timber and also gives a natural rustic aesthetic to your garden design. Our grange screen panel range including our Lisbon and Florence designs combine both of these advantages, offering security with the enclosed space below the thatching but still offering the thatched design at the very top of the fencing panel to allow plants to grow up of the fencing panel. Our grange screen panel Madrid is a sturdy and wonderfully designed panel designed to create intimate spaces within your garden whilst also embracing a natural wood aesthetic.
Choose Fencing Panels for your Garden today!
Here at Bowland Stone we offer a range of garden panels to defend and enhance your garden. The practicality of these products in combination with their beautiful aesthetic make them an interesting and unique addition to any garden space or garden design. If you are interested in purchasing fencing panels in Macclesfield or if you are interested in finding out more about the advantages that fencing panel installation can bring to your garden then do not hesitate to contact Bowland Stone today or call: 0162 557 4634