Coping Stones in Manchester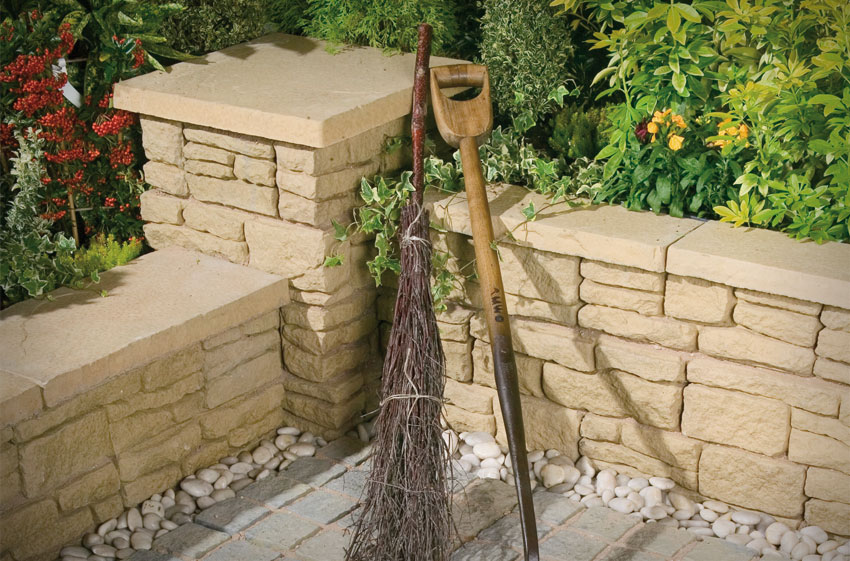 Suppliers of Coping Stones in Manchester
Coping stones are a classical architectural feature that have been around for centuries. These stones are primarily designed to protect and strengthen walls around your garden and property. These aspects of walls are often ignored in terms of their importance therefore it is important to understand their significance as well as the different materials that you can choose your coping stones to be made out of. In this article we will discuss the reasons that coping stones are used in walls as well as the benefits that using different types of stone offer to your walls. If you are looking for suppliers of coping stones in Manchester then do not hesitate to visit Bowland Stone today or give us a call on: 0162 557 4634.
Why Are Coping Stones So Important?
Coping stones defend walling against the harshness of the elements being crafted to allow water to flow off of the walling when it is raining. Constant exposure to the sun and other elemental environments such as ice and snow can damage walling and copings serve as a component to prevent damage as much as possible. Coping stones also serve to strengthen walling as well as increase their durability and appearance. This ensures that your walling is protected as well as being able to conform to a specific design which makes coping stones a vital aspect of walling. It is therefore highly recommended that when installing walling or looking to enhance current walling; you consider the wide range of coping stones that are available to you.
How Does Stone as a Material Affect Coping Stone Effectiveness?
The different types of stone are used to create coping stones offer different advantages and benefits specific to the type of stone that you decide to choose. All of our copings are available in natural stone which offers a range of properties which make it an ideal material to consider to use for your coping stones. Natural stone is heat and water resistant which offers protection against the elements. Slate is also impact resistant which means that it will resist potential damage that could be caused to your walling. This results in incomparable environmental resistance which is paramount in ensuring that your walling stays undamaged and therefore requires little to no maintenance. Long sections of walling are not the only areas of walling that can be protected by copings, our pier caps and coping returns are important in bringing structural strength to the corners of your walling. This means that the natural stone can bring protection to every area of your wall.
Aesthetics of Coping Stones
Coping stones also offer a variety of aesthetic benefits due to the fact that they can change the design of your walling. For instance, when comparing our meadow copings and lakeland coping there are a range of aesthetic differences. Meadow copings offer a traditional aesthetic with a modernised aspect that really brings depth and intricacy to your walling. Our lakeland copings in comparison are a more traditional rustic design which goes perfectly with these kind of designs. The customisation of colours also brings yet more depth, with all of these copings coming in either Barley, Portland Grey and Welsh Slate. This boasts a vast diversity of aesthetic as well as offering the ability for you to really push the boundaries of your walling.
Purchase Coping Stones to For Your Walling Today!
Coping stones offer a wide variety of advantages for your walling both structurally and in terms of walling design. Although they are a vital aspect to walling, the diversity of our coping stones result in a wide range of customisation. This results in a product that can really enhance your walling as well as compliment and emphasise the design of your garden area. There are many possibilities with what you can do with our coping stones and this makes them a quintessential walling component. If you are looking for suppliers of coping stones in Manchester then come and visit Bowland Stone today or give us a call on 0162 557 4634.